SHINE aims to select 10 international Doctoral Candidates (DCs) to be recruited under a specific PhD course/doctoral project.
SHINE Call for Recruitment is open to candidates of any nationality, gender and age that respect all the following eligibility and application's admissibility rules at the Call deadline.
Candidates will be regarded eligible if:
1.MSCA Eligibility requirements
Applicants must satisfy the MSCA definition of Doctoral Candidates (DC):
"all researchers to be recruited must be doctoral candidates and have not been awarded a doctoral degree at the time of the Call deadline (i.e. not already in possession of a doctoral degree)".
Researchers who have successfully defended their doctoral thesis but who have not yet formally been awarded the doctoral degree will not be considered eligible.
2.MSCA Mobility requirements
Applicants must not have lived or carried out their main activity (e.g. study, work, research) in their main host and recruiting country for more than 12 months in the past 3 years immediately prior to the Call deadline. Compulsory national service and/or short stays such as holidays are not taken into account.
Less restrictive mobility rule: The time spent in applying for refugee status or found refuge in Europe in accordance with the 1951 Geneva Convention and the 1967 Protocol and career breaks for compulsory military service and vacation leave will not be taken into account.
3.SHINE Academic qualifications
Applicants must hold a relevant European Master degree or equivalent (EQF 7) at the time of the application.
The educational background should preferably be in geology, biology and engineering, or combinations thereof or others consistent backgrounds with the scope of the project.
Exception to this rule: in case the Master's degree has not been obtained at the Call closing date (by the 23d of June 2023), candidates can nevertheless apply. If a candidate is then part of the final ranking list and bound to be selected, before being offered a contract of employment he/she will be required to send a declaration signed by his/her supervisor or from the University stating that the degree will be obtained within the PhD enrollment starting date (between July 2023 and January 2024).
4.SHINE Proof of English
Applicants that are not native English speakers must provide proof of their English language capability as established via an internationally recognised test such as: IELTS: minimum 6.5 for PhD; TOEFL paper test: 550 (TWE 4); TOEFL internet test: 79 (R18, L17, S20, W17).
In alternative, applicants have to prove to have a sufficient level of English (e.g. providing a Master certificate of bilingual studies).
Applications will be considered eligible if:
1. the complete application pack is received by the Call deadline date and timing (as from the Call text).
2. the application pack is submitted with all the requested documents and templates. It is a strict admissible condition for applicants to use the template application documents (CV, reference and motivation letters, declaration of honour) easily accessible in word format below. Applications submitted without using the due applications documents will be deemed as ineligible.
3. the application pack must be complete and sent through the online application form/platform available below. Applications and documents that are incomplete and sent, for example, via mail, will not be considered as eligible.
The Second Call for the selection and recruitment of 3 Doctoral Candidates/PhDs for SHINE European Doctoral Network has opened, with deadline the 15th of September 2023 (5pm CET). The call is open ONLY for projects n. 5, 6 and 9 (see https://www.shine-edn.eu/projects-on-offer/ )
For applying, please fill the application form online (below this page), to be submitted together with the due application documents by the 15th of September (5pm CET time).
Please be aware that the application form online cannot be saved, so before starting to apply read carefully the Guide for Proponents, and before starting to submit please download and fill in the due application templates (ZIP file with all templates below)
We strongly recommend that you carefully read the Guide for Proponents (downloadable from the button below)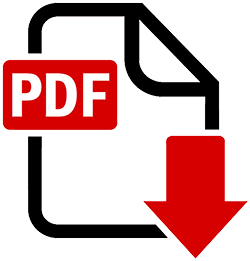 Please download these templates BEFORE you start filling out the application form.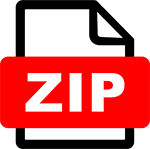 The Call for applications is closed!!